Adventuring through West Maui and you'll stumble upon a true gem located in a remote part of the island. Karen Lei's Gallery is a pristine respite from the windy roads and offers some relief for weary drivers.
The artist and jewelry maker has gathered quite the collection of unique finds, beautiful jewels and delightful gifts for friends, family and perhaps yourself. From paintings, to sculpture, arts and crafts, to one-of-a-kind accessories and local snacks this stop is impressive to say the least.
Separated into jewelry pieces, art, beach-inspired interior designs and tropical creations more than 100 local artists, artisans and crafters are on display at this inviting store and gallery. The home which doubles as a storefront is perched atop of majestic mountain top with breathtaking views mauka to makai.
I was initially captivated by the Tahitian pearls, then eye-catching sunset paintings and mermaid themed crafts. As a kamaaina I love seeing local people highlighted and showcased for visitors to see. Much of the artwork is beautiful, well composed and depicts what it really means to embrace Hawaiian island life.
Located at 7093 Kahekili Highway, the quest to find this destination is a special journey to say the least. There is also a newer location in Kaanapali, but this Kahakuloa gallery is such a hidden gem I would recommend making a day out of it and exploring Maui's northwest side. (Please drive with care).

Karen Lei's Gallery
On a cliff above Kahakuloa, there's a large gallery and gift shop, seemingly sprung out of nowhere sitting on the edge of a 150-acre ranch. Aside from it being the only store on this stretch of highway, it also contains a collection of some of the best artwork from Hawaii you'll have the pleasure of browsing in one place.
In the '90s, the owner, Karen Lei Noland, was an art major on Oahu when her family asked if she could move to Maui and take care of her grandfather on his ranchland along Kaukini Ridge. Noland remembers working in his yard and people driving by would stop her "every five minutes" to ask for directions or to use her bathroom. "You don't realize how many people are on that road." A few years later, she decided to live on the ranch permanently and opened her own gallery on the family's front porch in 1993. At first, she featured 12 local artists, and today she has a whole building, with more than 100 artists, including her own paintings.
Noland frequents art shows and craft fairs around the Islands to find local and upcoming artists to feature in her store and, if customers can't afford the originals, there are prints for $15 to $20 available, too. "We try to keep something for everyone and have a price point that's affordable," she says. Other items for sale include ceramics, wood, baskets, housewares, and jewelry, which is her No. 1 seller.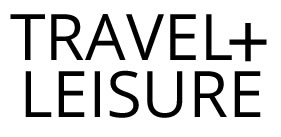 Some might say Kaukini Gallery (our former name) is set in the middle of nowhere—and that seems to be the perfect spot for it. Reaching the gallery, set on Kahekili Highway about 40 minutes from Wailuku, is a beautiful journey in itself, best achieved with a long, winding drive looping West Maui. The gallery looks directly upon Kahakuloa Valley and features pieces from Hawaii's best artists at prices cheaper than resort zones.