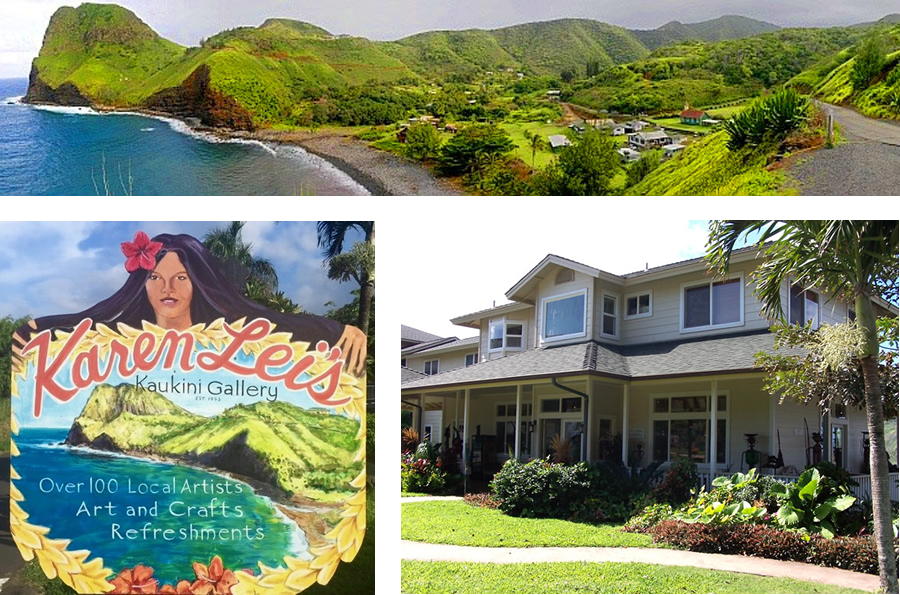 We are updating our website, lots of change!
Karen Lei's
Gallery & Gift Shop
(formerly Kaukini Gallery in the remote area of Kahakuloa)
We opened a second store in the resort of Kaanapali Shores on the West Side of Maui this past September Please come and visit us there as well as our signature store in Kahakuloa. Maps are available for both locations below, with contact information.
The road construction is finished in Kahakuloa! We are open daily from 10-5, and during high season, 8:30 to 6:00. Our high season is January thru April.
We hope you come to visit us at our new location a well as our old one. We have been serving up local art since 1993. We have a large array of work to choose from with over 100 local artists.
We sell painting, prints, jewelry, wood, ceramics, glass and gifts, in price points for all budgets.
Our website is under construction and should be running full force soon. Please bear with us and you may contact us below with any questions you might have.